The Best Photographer in Clearwater is Clearwater Beach Photography
727-808-5212
Check Availability - Book Online
I know... that's a pretty bold statement, but hear me out. I LOVE PHOTOGRAPHY! It's my passion! And, as a Photographer in Clearwater Beach and Owner of Clearwater Beach Photography, being the best Photographer in Clearwater Beach is exactly what I strive to do. Besides... who wants to work with a Photographer in Clearwater that considers himself just... ok? But, don't take my word for it. You can
read the reviews left for Clearwater Beach Photography on my Google Business page
from couples and families JUST LIKE YOU! Reviews are intended to help families like yours find reliable and reputable Photographers when traveling abroad and visiting Clearwater Beach. It's tough to know who you can count on when your in unfamiliar territory, and I want you to feel at ease knowing you made a sound decision.

Now, chances are you're here because you're searching for a Photographer in Clearwater for your upcoming vacation to Clearwater Beach. And, let me tell you,... there are a LOT of us out here! It wasn't like this 20 years ago when I was one of three beach Photographers in Clearwater. But, when you're in the vacation destination of the world, growth is inevitable and competition is high. So, how do you choose when every Photographer in Clearwater Beach seems to be pitching the same thing? "I'm the best Photographer around!"... "You won't find anyone better!"... "I offer the best value". It can be a pretty daunting task to pick the right one. Well, put your worries aside, my friend, because I'm here to help! I'm going to offer you a very simple tip that will make choosing the best Photographer in Clearwater a breeze... JUST PICK ME! Lol.

Let me be serious for a minute. Selfishly, I would LOVE to be everyone's choice for their Photographer in Clearwaterwater, but I've learned throughout the years that it's not always going to be that way. And, even if I was, the truth of the matter is I only have a limited number of slots available per day, so regretably I've had to decline many requests. So, here's what I would advise, if you haven't already done so. Take a look at what families, couples and individuals like you have to say about their experience with me, Paul Rosado of Clearwater Beach Photography, as their Photographer in Clearwater during their visit. These are authentic, real-talk reviews that will give you a really good idea of what you can expect out of me during your photo session. In addition to that, browse through some of my sample photos on this site to see if my style suits your needs. Photography is not a one-size-fits-all industry, but customer satisfaction, consistancy and reliability is essential, and I will ALWAYS bring that to the table.
Your Photographer in Clearwater Beach - Paul Rosado

Hello friends! Welcome to Clearwater Beach Photography, where white-sandy beaches meet blue skies and crashing waves for the ultimate backdrop of your upcoming beach portraits. My name is Paul Rosado, Owner and lead Photographer of Clearwater Beach Photography, and I'm so excited that you're here!

Let me just start by saying that, it would be an absolute honor to be your Beach Photographer in Clearwater during your visit to the area. The beach is, barr none, the best location a professional Photographer could ever hope to work in. But for me, the scene isn't complete until your family is in it. As a passionate portrait Photographer, I always strive to improve my craft. The mindset that I approach every session with is to make each successive session better than the last, so you can rest assured that, together, we are going to produce the BEST photos I've ever taken… and have a blast doing it!
--read more--
Family Photographer in Clearwater Beach
If you're searching for a photographer in Clearwater Beach, look no further. Clearwater Beach Photography offers Beach Portrait Sessions for couples and families visiting all of our neighboring beach-front communities.
While the majority of our beach portrait sessions take place right in the Clearwater Beach area, it's sometimes more convenient to have your portrait photographer come to you. If you've rented a beach-front AirBNB or Condo, why not enjoy your portrait session right in your own backyard. I'm happy to meet you at your vacation rental anywhere from St. Pete Beach to Hudson, Florida.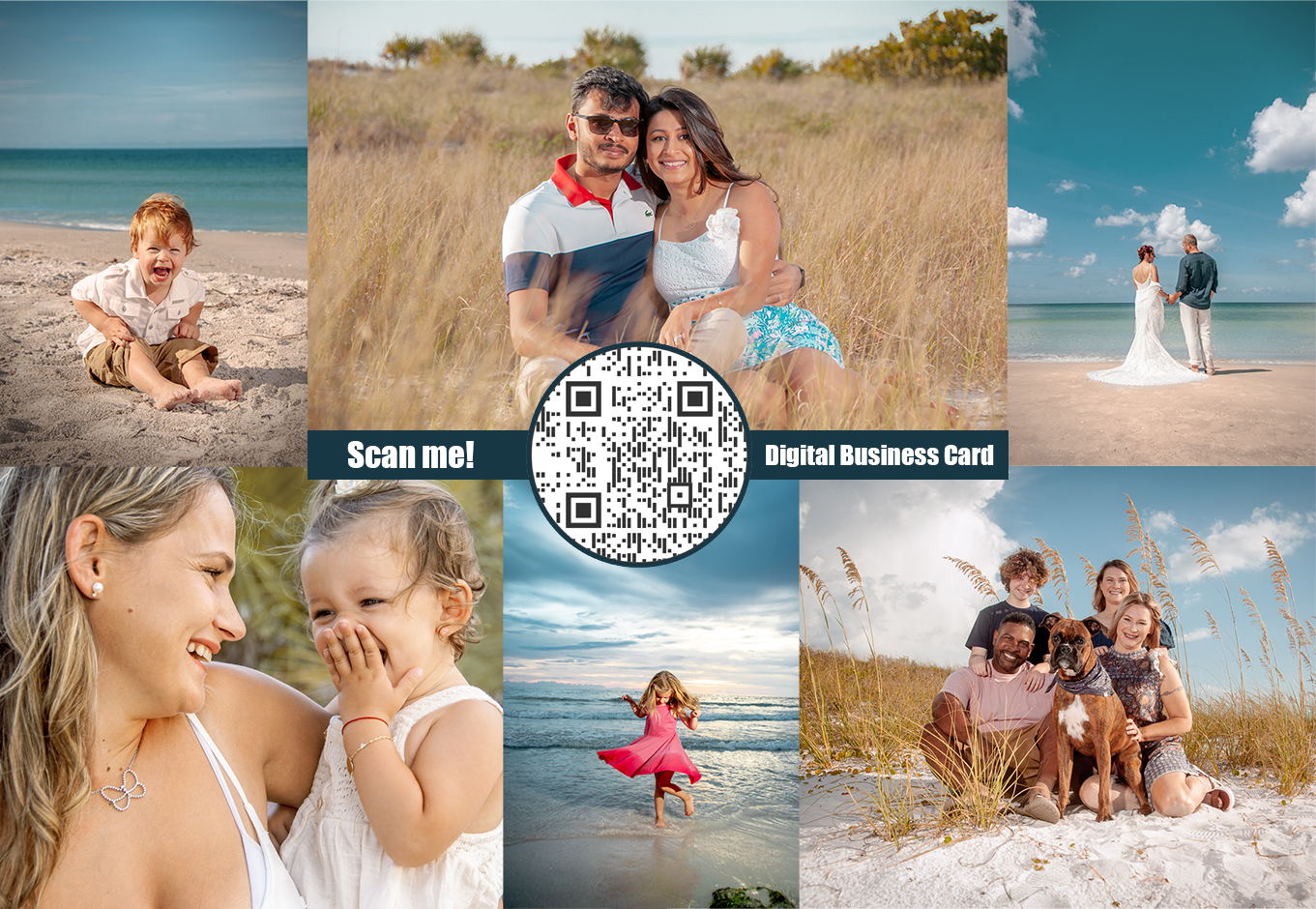 Maybe you're partial to a certain beach location outside of Clearwater Beach. Perhaps you got engageed or married on Honeymoon Island Beach and you're visiting again for your anniversary. Clearwater Beach isn't the only option. As a mobile beach Photographer, I'm happy to travel to you. The only stipulation is that you opt for one of my hour-long session packages, as opposed to the half-hour option, which details you can find by clicking on my photo session pricing and detail page. All half-hour sessions (Bronze Sessions) take place in the City of Clearwater Beach.
Below are a list of beach-front communities that I frequent through-out the year for my visiting families. If you're looking for a clearwater Beach Photographer and your vacationing in any of these destinations or one close by, don't hesitate to contact me to discuss your upcoming trip. It would be my pleasure to act as your Clearwater Beach Photographer and to help you commemorate your trip with unforgettable memories.
St. Pete Beach Photography
Treasure Island Photography
Madeira Beach Photography
Redington Shores Photography
Indian Shores Photography
Indian Rocks Beach Photography
Belleair Beach Photography
Sand Key Beach Photography
Clearwater Beach Photography
Honeymoon Island Beach Photography
Crystal Beach Photography
Sunset Beach Photography
Howard Park Beach Photography
Anclote Beach Photography
Gulf Harbors Beach Photography
Green Key Beach Photography
Hudson Beach Photography